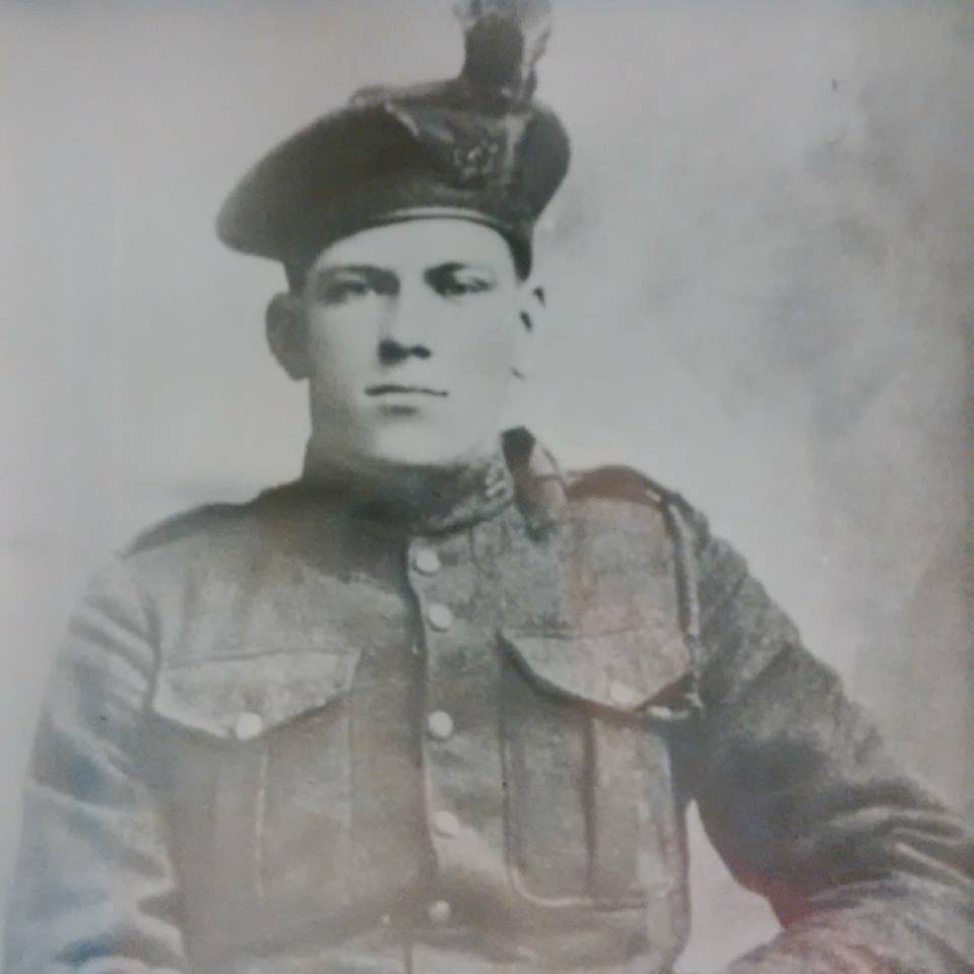 Born Spaniard's Bay August 2, 1895. Died Spaniard's Bay January 3, 1954.
Enlisted in Sydney Nova Scotia on March 1,1916, at the age of 19, with the Canadian Forces 185th Cape Breton Highlanders of the 5th Canadian Division. Private Sheppard then sailed to England Oct 12, 1916 on the SS Olympic, arriving Oct 18, 1916.
Trained inEngland with the 185th Battalion. On his way to France on Dec 6, 1916, he was transferred from the 185th Battalion to the 42ndBattalion of Montreal, the Royal Highlanders of Canada (Black Watch) and was then part of the 1st Canadian Division.
Wounded by shrapnel at Vimy RidgeApril 9, 1917, he suffered injury to his thigh and his right arm below the elbow. His lower right arm was subsequently amputated due to infection.
After recovering in England he was returned to Canada on the hospital ship Araguaya which departed Nov 19, 1917 and arrived in Halifax Nov 28, 1917. He was transported to Toronto where he was discharged. His total service time was 2 years, 200 days.
He returned to Halifax and left for Newfoundland on Dec 6, 1917 just escaping the Halifax explosion, which occurred on that day. While he escaped the blast and fire, his luggage was scheduled to be shipped on a later train to Sydney, but was instead lost in the explosion.
He lived in St. John's and served as bailiff of the Supreme Court of Newfoundland. Construction of Vimy, his home in Spaniard's Bay, was started in 1937 and he moved there after his retirement in the late 1940's. His home is surrounded by the many maple trees he planted.
His widow, Isabelle (nee Greeley of Tilton) remained there until her death in 1976. Their home, Vimy, was left to the Holy Redeemer Parish in Spaniard's Bay. (Story from Mary Gushue)